For the fifth consecutive season, Tiger Quick Change Rear Ends, one of stock car racing's most dynamic brands, will return as the 'Official Quick Change Rear End' of the United Auto Racing Association (UARA).
"The UARA is excited to announce the return of Tiger Rear Ends as a contingency sponsor in 2012," said UARA's Wink Bodenhamer. "This will be Tiger's fifth year with the UARA. Our relationship with Tiger is an ongoing affair with respect for the company and its employees. We humbly welcome them back for another great season of racing."
The renewed support will directly benefit drivers and teams chasing the UARA Championship throughout the 2012 season. The leader in quick change rear end performance will award the driver that needs a 'Change of Luck' a complete Tiger Quick Change low drag rear end at the completion of the season.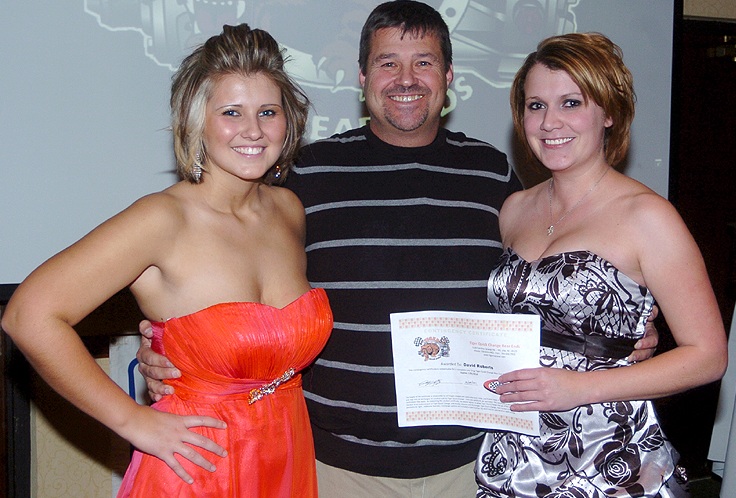 In 2011, David "The Rocket" Roberts of Simpsonville, SC was named the recipient of the 'Tiger Rear Ends Change of Luck Award'. Roberts, who competed in every UARA event on the season schedule, received a certificate to redeem his Tiger Rear End at the UARA banquet on January 14, 2012 in Hickory, NC.

"Tiger Rear Ends is proud to continue our support of the UARA," said Gerald Williams, who regained ownership of the company in which he founded in 2002 in May 2011. "UARA has provided an affordable Late Model Stock touring series to help drivers compete at different race tracks for over a decade. The quick change rear end is much more time and cost effective, especially to the drivers that travel to different tracks. Our relationship with UARA allows us to reach out to the teams that can really appreciate the quality, strength, and performance advantage of the Tiger Quick Change."
Other than the castings and bearings, all of the production is completed in house on brand new state of the art machines to ensure quality control and a stocked inventory. Years of experience as well as innovative product development and testing will continue to give Tiger Rear Ends the competitive edge on the race track.


"Tiger Quick Change is rededicated to service and a quick turnaround time," Williams commented, adding that customer satisfaction means more than just receiving a quality product. "We want to get back to the point where parts are readily available and there is never a shortage. We want to keep this product alive."
To learn more about Tiger Rear Ends or to find a dealer nearest you, call 704-603-4431.